This page is it: the place to watch me build my own airplane, with lots of help from my retired father. After buying a home with a huge hangar in Wing South Airpark during the summer of 2018, it just didn't feel complete without an airplane in it. So off to Oshkosh I went to test-fly an RV14A and meet with the awesome people of Van's RV kit-plane building company. This is what the plane will look like when it's finished, except the one pictured is a taildragger and mine will have tricycle landing gear. Think of taildragger technology as a stick shift, and tricycle gear as an automatic transmission. Flying a tailwheel would be fun, but tricycle gear is safer and holds a better resale value because not everybody wants to fly old school every day.
07/23/2018 – 07/27/2018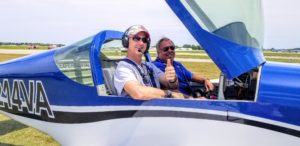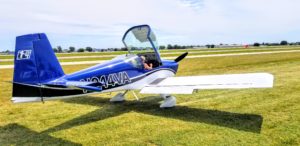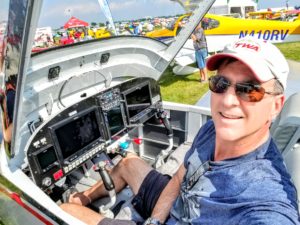 After my test flight, this is me signing the paperwork to buy the empennage kit (The first part of the airplane to be built). I'm hooked! Also, Van's likes to say customers get the "RV Grin" after flying one. I was no exception.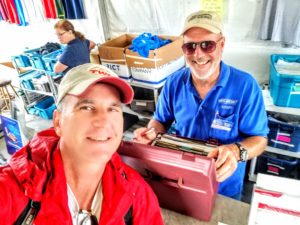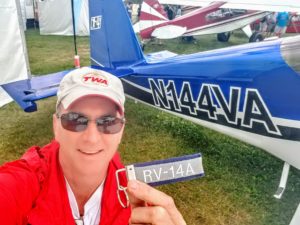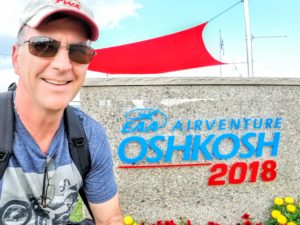 10/18/2018 – In October the empennage arrived. How much fun is uncreating the first part of my airplane!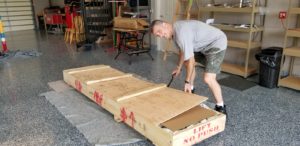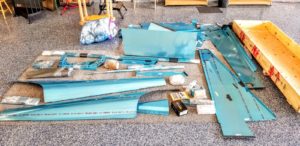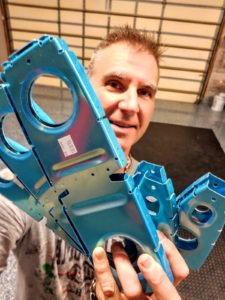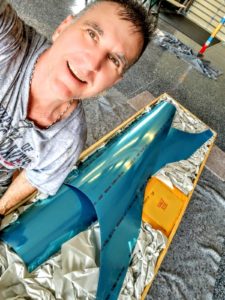 11/03/2018 – My aircraft build beginning made it into my buddy Wes's long-running comic strip Klyde Morris 🙂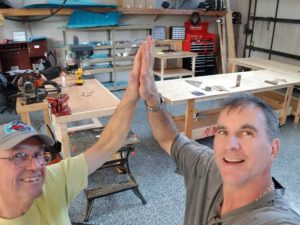 12/07/2018 – Dad and I finally finished building workbenches and setting up the shop. Enough woodwork, it's time to start playing with metal.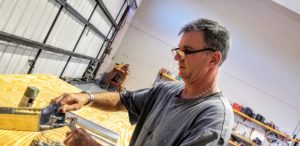 My first cleco. Attempting the Van's Toolbox practice project.
Finally Finished the practice toolbox (with help from Dad, Doug, and even Fred's first rivet)! April 2019