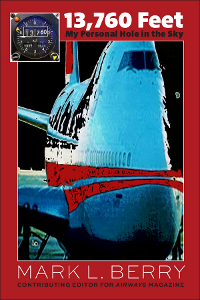 "You get a "two-fer"; an insider's gritty view of the stress, torment, humor and joy that is reality for those who love to fly, and intertwined with the flyer's story, you get an uncommon insight into an outwardly confident and skillful man's tender inner self pushed to an emotional brink."
— Hugh Schoelzel
VP at TWA and Mark Berry's Chief Pilot
(Lots of planes from a vintage 1909 Bleriot to an F-100 to a B-747)

"After a couple of decades (plus) of writing and editing aviation material for publication, the routine and rigorous demands of constant deadlines does tend to dampen spirits from time to time. But once in a while, an unsolicited manuscript shows up, which, after laying dormant and neglected until a rare idle moment presents itself, makes the daily grind all worthwhile. Such nuggets from a previously unknown and unpublished author is a fulfilling discovery, and makes it all worthwhile. Moreover, Mark Berry sharpens the edge of his already finely drawn writing with his imaginative body painted artwork and own song-writing skills. Well done Mark!"
— John Wegg
Airways Magazine Editor-in-Chief

"As an airline pilot, Mark L. Berry is trained to be precise, methodical, and unemotional. That's what makes his memoir—13,760 Feet, Living with TWA Flight 800—all the more interesting. In his quest to continue the healing process through sharing his experience with others, Berry gives the reader many gifts through his expressive, detailed, and heart-wrenching story of love and loss. You don't have to be a pilot or long-distance traveler to appreciate this love story."
— Ian J. Twombly
AOPA's Flight Training Magazine Editor

"A sensitive, intelligent, and touching rendition of a tragic story, told by a sensitive and intelligent man who is also a good craftsman with words. There is a great deal inside this written record of a nightmarish personal journey that creates an unerringly compelling effect. This book is not only about that heartbreaking personal experience, it is also about the resulting emotional aftermath — a long, arduous and significant journey — that often needs to come after life has dealt what is seemingly a knockout blow to our senses. 13,760 Feet is a poignant and amazingly candid tale."
— Thomas Block
Bestselling Novelist, Magazine Writer and Retired Airline Captain.
                              
"This is a story only Mark Berry could tell — and it may be one of the most powerful true stories of love and heartbreak anyone will ever read."
— Jacquelyn Mitchard
Author, The Deep End of the Ocean and What We Lost in the Dark
"Your prose is resonating with truth, wisdom and tons of humor. Usually I have a lot to say about any book. This one stunned me into blissful silence as I devoured one page after another. It's so beautifully and lovingly written, that it should be read many, many…
Every word hits the mark and every sentence an illumination shining from within you out…
This is a very empowering book."
— Da Chen
Best-selling Author of Brothers, China's Son, Colors of the Mountain, and My Last Empress
         


"Straight from the airline pilot's seat, Mark Berry has written an eloquent memoir that takes readers inside the cockpit and, through intimate memory and original song, one of the world's most devastating flight disasters. An irresistible read for frequent flyers and frequent readers."
— Lary Bloom
Editor, Columnist, and Author
         
"Mark Berry's book is a powerful story of the tragic loss of his lover.  But its message is not one of despair but rather of hope and of enduring love."
— Michael White Author of Soul Catcher and Beautiful Assassin
     

"Mark Berry's journey is a dissection of career and self.  The duality of aviation: unfettered joy juxtaposed against the crushing reality of loss, unfolds in front of the reader. Set at a unique point in the history of commercial aviation, it gives the reader a view of the glory days of aviation and their demise. 13,760 Feet is an introspective view of an industry and a man; both on the edge of existence."
— Leland 'Chip' Shanle, Jr.
Author, Airline Pilot, Former Navy Test Pilot, and Documentary Leader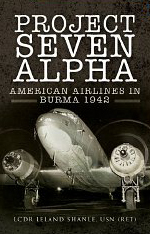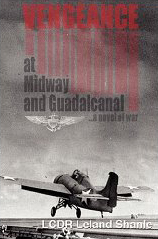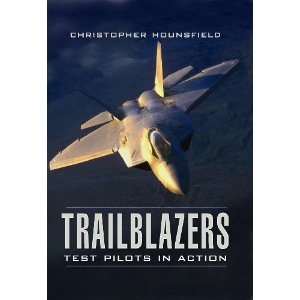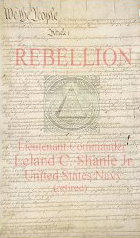 "Captain Mark L. Berry's debut memoir, 13, 760 Feet, will make your heart jump. From the pilot's cockpit, we travel alongside his excruciating personal losses and the world's losses from the destruction of TWA Flight 800. Interweaving riveting scenes with original song lyrics, we rattle along this ride of unthinkable tragedy. Ultimately, this intimate memoir lands us in a place of joy and triumph. You will be moved to tears by the twists and turns of this compassionate retelling of one courageous pilot's journey. Powerful."
— Deborah Henry
Author of The Whipping Club – Selected for O Magazine July Summer Reading Issue.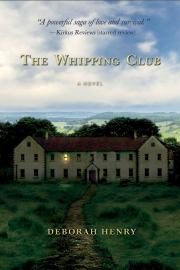 "Mark L. Berry tells a vivid and heartfelt story about loss and recovery. His memoir, 13,7600 Feet – Living with TWA Flight 800, deftly takes us on a journey through the demanding minutiae of piloting that we, as passengers, take for granted while simultaneously transporting us into a profound emotional journey."
— Jim Shahin,
Washington Post Smoke Signals Columnist

"Captain Berry wisely dovetails his excruciating psychological odyssey with the fascinating journey of his own airline career. An eye-opener for any landlubber, he presents a bird's eye view—warts and all—of the gritty, sometimes comical, reality of those daring young men and women in their flying machines. From his shoestring-budget gambit to launch his career by becoming a "Pilot of the Caribbean," to his misadventures as a naive B-727 Flight Engineer based in Germany, Berry's book could easily double as an entertaining, Ernest K. Gann-infused how-to manual for the airline pilot wannabe."
                                                           — Eric Auxier
Airline pilot and author of The Last Bush Pilots