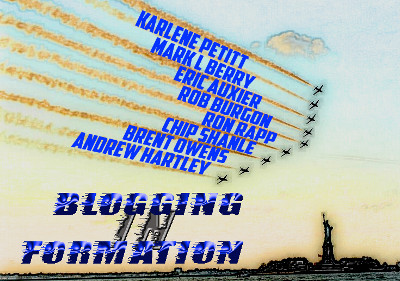 Blogging in Formation: January 2014
Favorite Places – by Mark L Berry
Now here is a subject I can wander into and probably get lost along the way. And that's the point. My favorite destinations are the ones that have completely absorbed me.
I spent most of my thirties deliberately wandering around the world—literally, all the way around. My fiancée Susanne had died onboard TWA Flight 800 before my 31st birthday when her Boeing 747 exploded. The last I ever heard from her is a call I missed, recorded on our answering machine. Her final words were mostly a reminder about radon tests we were conducting to complete our housing inspections. It's a tape I play once every year to hear her voice again. She's in the first class lounge enjoying a glass of wine, eating shrimp, and waiting for her flight to board—TWA Flight 800. It's a flight that took off but didn't land. The Boeing 747 blew up on July 17, 1996, at 2031lt .[1]
Although my airline briefly grounded me following the disaster that claimed 230 lives including 38 crewmembers, plus the love of my life, I felt anything but grounded. I needed a change of scenery—an escape from everything that reminded me of Susanne—and I couldn't get far enough away. My new best friend became my backpack.

If you have the time off, and excess energy, to trek the Annapurna Circuit in Nepal, then go, go, go. The full circuit takes at least 16 days, but I was able to hike half of it in nine–what Lonely Planet calls "The Jomsom Trail." Nepal is no easy destination to reach. I flew through Bangkok to Kathmandu, and then took a domestic flight to Pokhara, where a daily bus to the trailhead of Nayapul departs.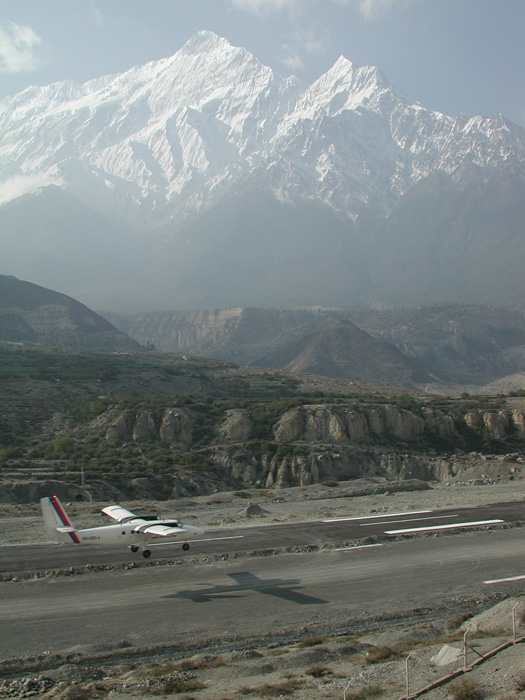 In Pokhara, a light pack is a happy pack. Even so, mine was still over-stuffed, which was a typical rookie mistake. I thinned it down to forty-eight lbs. at a small hotel by Phewa Lake, dropping off my non-revving attire—a hound's-tooth sport coat, black dress shoes, and dark socks that wouldn't be needed at remote tea houses—as well as everything else considered non-essential. My pack now weighed less than a quarter of my body weight, and I thought that was a good rule of thumb. I later found out that experienced trekkers carried no more than fifteen lbs. Some even cut the handles off their toothbrushes.[2]
In the far corner of our planet, near exhaustion after many 12 hours days navigating unimproved, nearly vertical trails, I did find what I was looking for.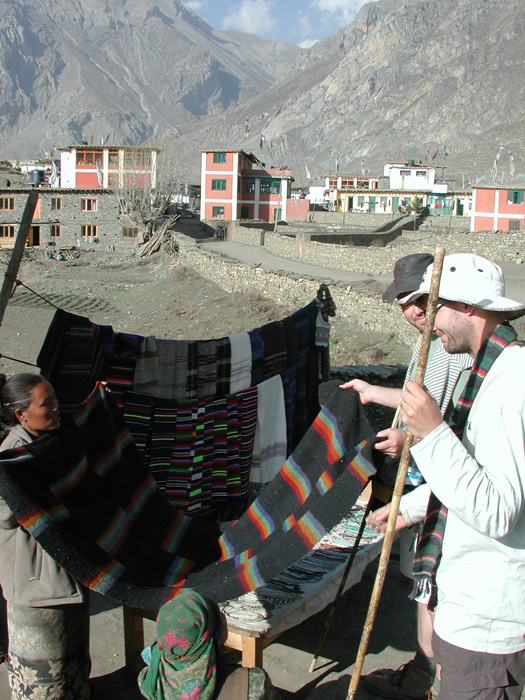 Strangers quickly become friends when our collective survival instincts are awakened. Our party grew as we reached our final days on the trail. The English chaps loved to haggle with the Tibetan refugee craft ladies, and they were buying up trinkets to decorate their new London flat.
Whenever one would get too excited over a purchase, the other would say, "Make the relax." This was their favorite phrase from an ESL yoga class they'd taken on their trip. I love English as a second language because of the honesty derived from basic translation, and I now often use that well-intentioned yoga phrase as my own. Maybe I came halfway around the world, fought off a potential mugging, and exhausted myself on a grueling trail just to learn those three words.[3] Many people search for personal inner peace in Nepal. In my own way, I think I found it, or at least a way to express it.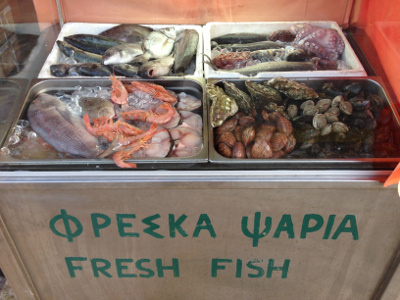 As much as I love the mountains, the ocean is my true calling. I grew up in Connecticut near the shore of Long Island Sound. My eventual retirement dreams include a beach and a variety of seafood. As my new fiancée Alison and I work toward that dream, she insisted I take her to my favorite vacation destination, and last summer we sailed with friends on a pair of catamarans around the Greek Isles. Our deck holds were stuffed with bottles of Alfa (a Greek beer), fresh vegetables from the seaside market, and an abundance of feta cheese. We would save our seafood requests for each island's local restaurants and often dine on the catch of the day that was literally caught only hours before. Mostly we explored Ithaca—the legendary home of Homer's hero Odysseus. Alison summed up our excursion best on the back of postcards: 'We're following Odysseus' trail, if in fact Odysseus was searching for fried calamari and gelato.' [4]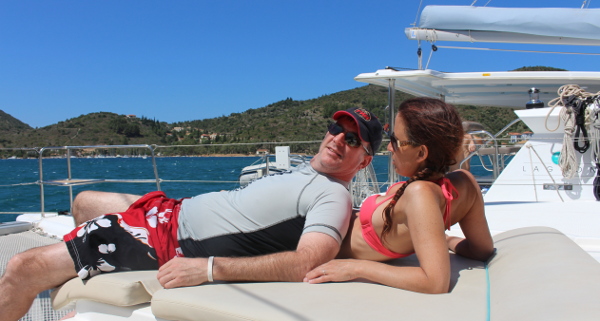 If you'd like to read more about Alison's and my Greek Island adventure, my article "Like the Wind" (with the online companion song of the same name, co-written and recorded by Das Binky) is in the current March issue of Airways that will be on the shelf at bookstores during the month of February. It is my 20th contribution to Airways magazine where I am both a writer and an editor.
Link to: Airways magazine March 2014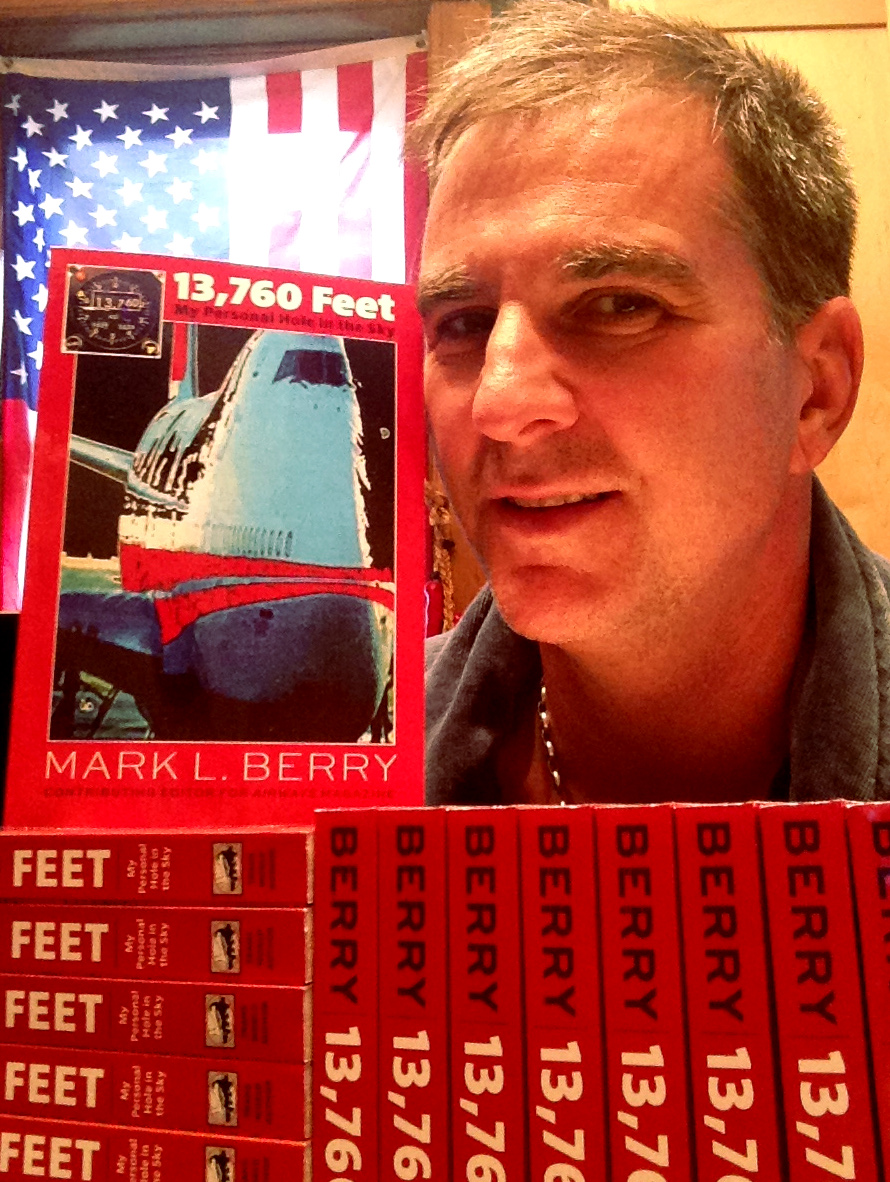 My memoir 13,760 Feet—My Personal Hole in the Sky is available in both paperback and Kindle formats on Amazon.com
My fellow Bloggers (in formation, of course) can be found at: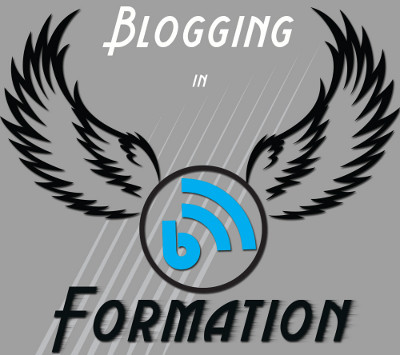 Feb 1: Saturday:
Eric Auxier – Adventures of Cap'n Aux
Ron Rapp – House of Rapp
Feb 2: Sunday:
Brent Owens –  iFLYblog
Mark L Berry – marklberry.com/blog
Feb 3: Monday:
Karlene Petitt – Flight to Success
Andrew Hartley – Smart Flight Training
Feb 4: Tuesday:
Rob Burgon – http://tallyone.com
Chip Shanle – www.project7alpha.com
Check out their Favorite Places stories, and if you like what you see, share us with your friends: #blogformation
---