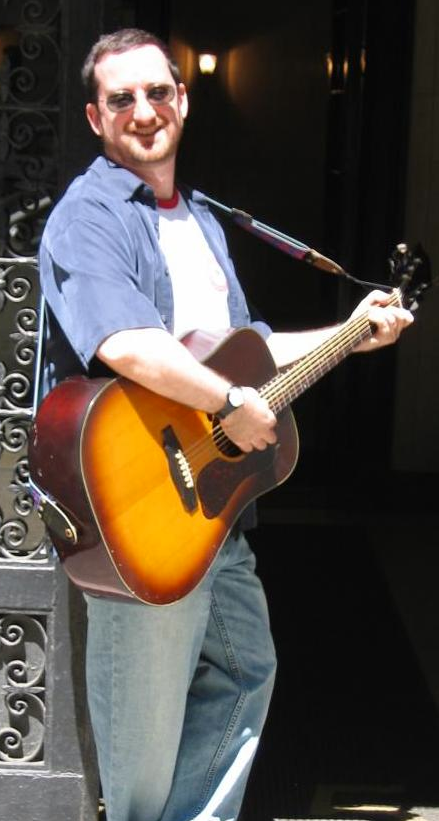 Mike is a FAWMer (February Album Writing Month) music artist that I am fortunate to collaborate with.
He's also a New York City singer and songwriter, whose topical and timeless songs and quirky individual style have earned him a regular audience and radio play in the New York area.
Go to BandCamp to listen to or download Mike's new album, My Kingdom For a Song. Mike also has two CDs for sale on CD Baby: the new "Ship Of State" and his first release, 2004's "Mike Skliar" (also available on iTunes and Amazon).
His website is: mikeskliar.com
In Ernest K Gann's Day

 – Words by Mark L Berry
–Music by Mike Skliar
– Performed by Mike Skliar